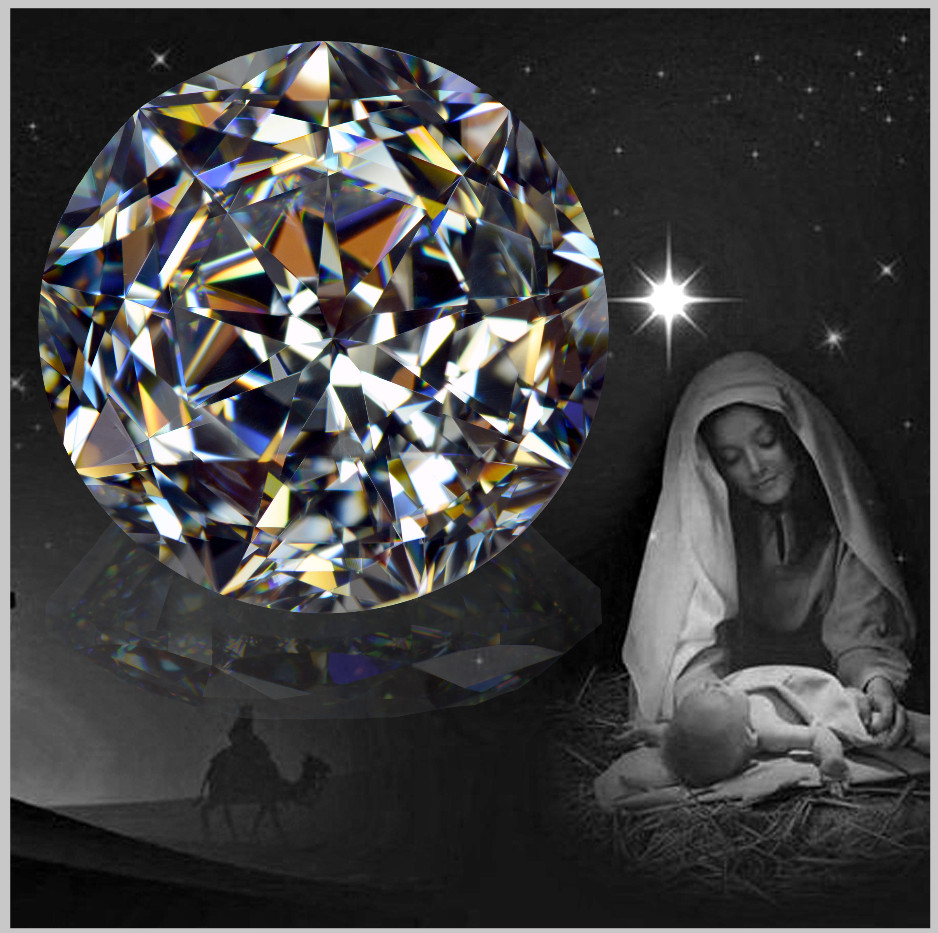 The emotions of contemplation in a confined space are a new reality of being in the post-pandemic era.
The smallest details of lines, shapes, color spots, texture, chiaroscuro and graphics evoke a new response in the soul.
In this regard, for online exhibitions there are increased requirements for the quality of photos, graphic drawings, and videos.
Our eye is a "camera eye" that receives photon beams in thousandths of a second. It converts signals into hormones of joy: dopamine and serotonin.
Therefore, we experience the pleasure of contemplating the golden ratio and masterpieces of the masters.
A special joy from New Year and Christmas gifts.
Wikipedia encyclopedias, bible symphonies, and reference books provide the user with extensive material on the details of Christmas.
National search engines in a split second present any information about the pagan, pre-Christian holidays of Kolyada, Perun, the winter solstice on New Year's days.
It is interesting to see the aesthetics of arts and crafts not in terms of touch and tactile perception. The angle of view is important for us in terms of the response of our associations, our empathy in these masterpieces of applied art. This is a new state and a new format. This is a virtual joy of contemplation.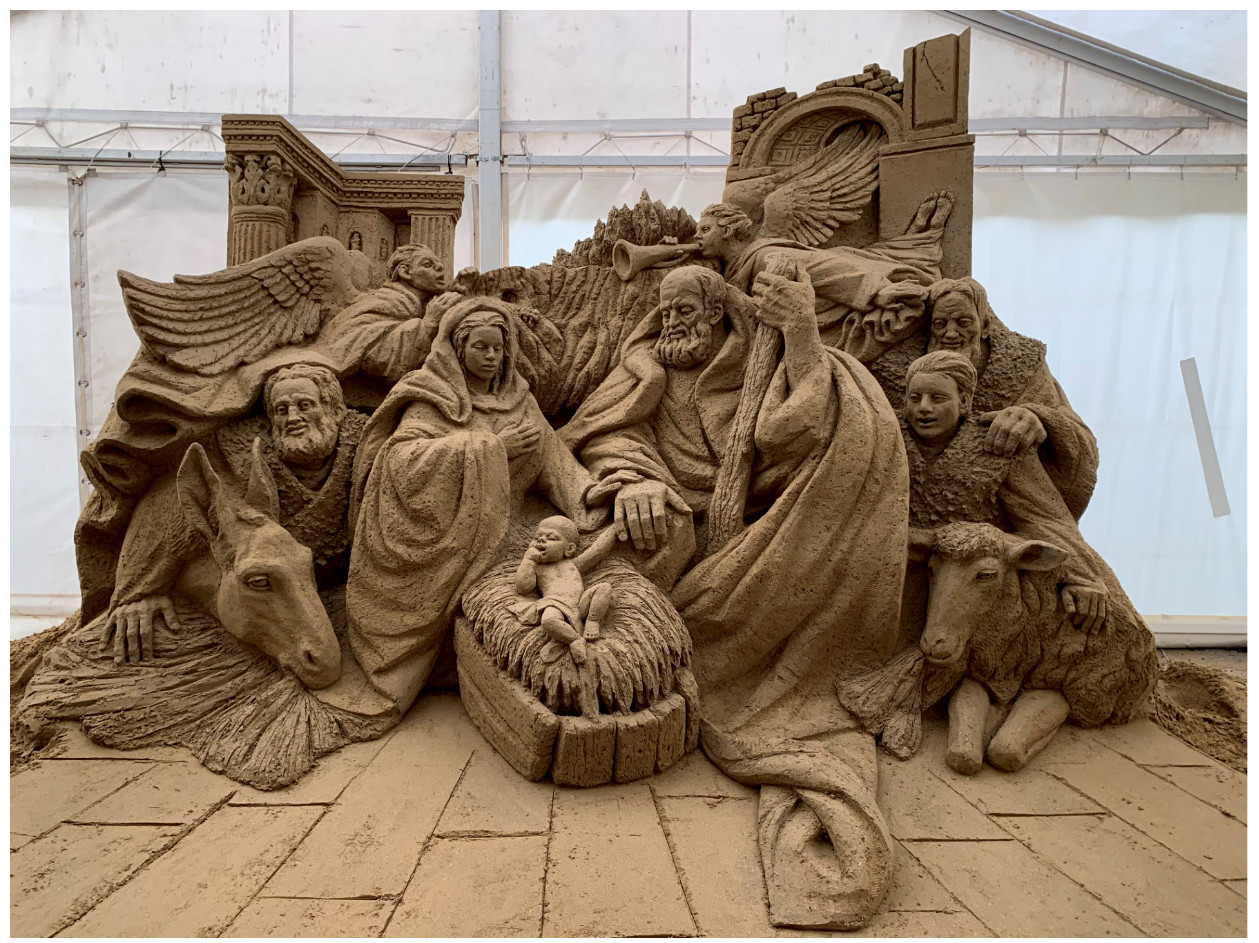 Christmas and New Year are the most beloved holidays all over the world. In Russia, these holidays are expected from October.
Our album "Christmas - 2021 in the Works of Masters and Artists of the Assembly" began to form in early November.
The unusual feature of the album is that all items are made by the hands of artists and craftsmen of the virtual community Assembly Ah World.
And these masterpieces bring joy and bring warmth and comfort to your home.

You are welcomed and congratulated by the artists, craftsmen and artisans of the virtual community of the Ah World Assembly.
I, Alla Wittenberg, am an expert in making unique paper from herbs and plants by hand.
Happy New Year 2021 and Merry Christmas to you all.
The uniqueness of my paper lies in the fact that I myself have developed my own production of paper from natural materials.
For ten years, I have meticulously studied this craft from the books of the old masters. The immersion in the material took me so deeply that making herbal paper became my life's work. In the process of studying the material, I myself adapted the production to modern conditions. I have adapted the technology to my personal capabilities and the wishes of the customers.
Initially, I myself have tried a large amount of natural and unnatural raw materials. My paper is ecological and does not depend on the purchase of additional materials. In our technological age, it is very important to have waste-free production. To love and protect nature, not to pollute it with chemical waste. I concluded. Nature itself gives me that source for creativity, which is so necessary in life.
Real natural paper smells like the herbs it is made of. Lively and soulful, has the best qualities and natural shades.
Currently I have associates and partners in my project. They are also my customers. This inspires me to continue working in this direction. Artists, designers, restorers and just ordinary creative people order my paper from me. I myself make and design paper products without help. Retro envelopes, vintage paper products are in demand among buyers of handicraft craft items.
I currently have the legal status of a self-employed entrepreneur. My project is my personal startup. My goal is to implement the project and bring it to more people.
Yours Alla Wittenberg.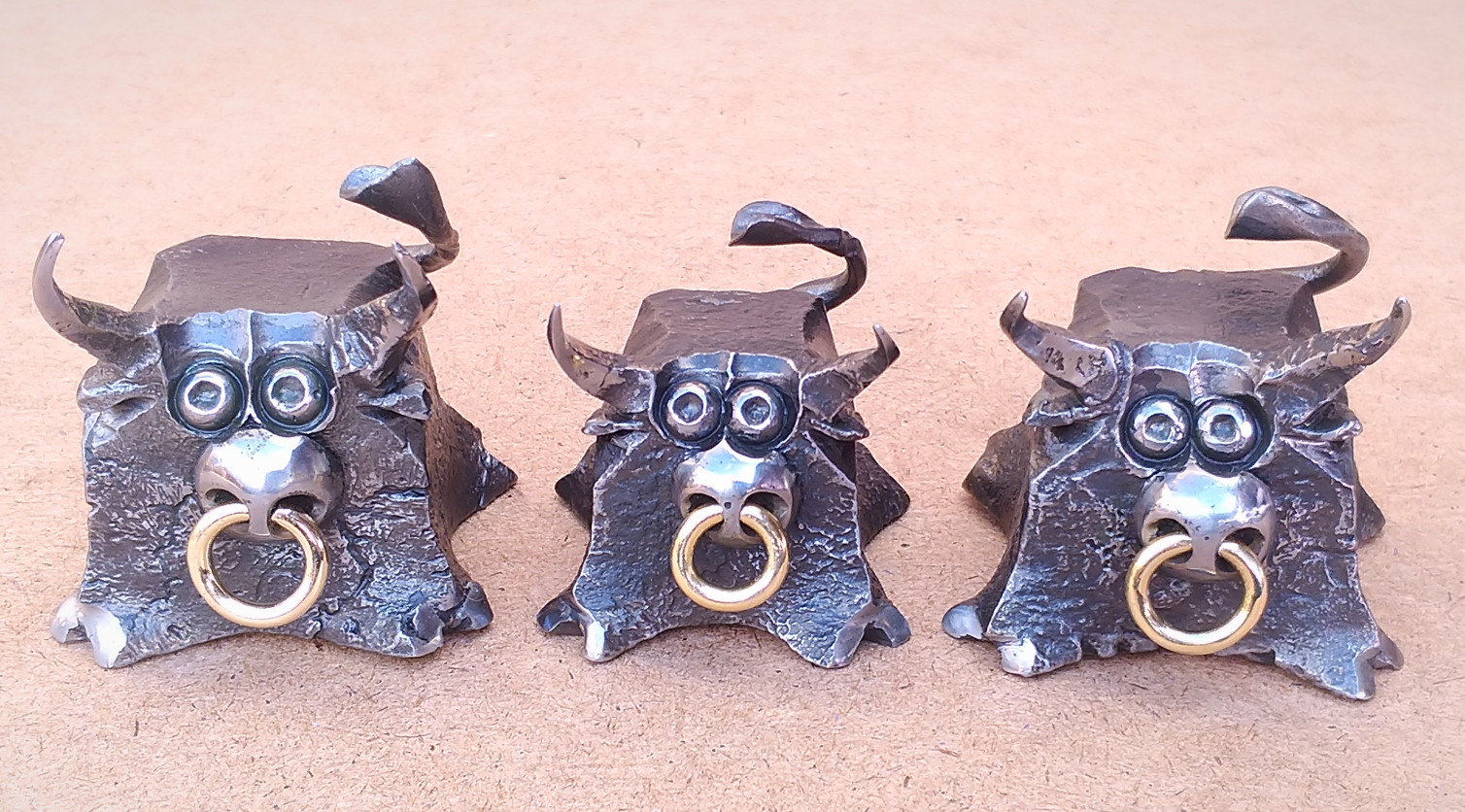 I, Viht Alexander. Metal artist, blacksmith, sculptor. I congratulate you and your big family on the New Year 2021 and Merry Christmas.
Happy Holidays to everyone.

I am the winner of various competitions and professional festivals. Including the winner of the All-Russian Championship in artistic forging in 2016 and 2019. I have been working on metal deformation since 2005. I come from the city of Solikamsk, Perm region. Now I live and work in Moscow.
I present to you a miniature: a cubic bull, steel, forging, brass, polishing, wax. This miniature is executed as a symbol of 2021 according to the Eastern calendar. Dimensions: height at the withers 35 mm, weight 400 grams. The cost can be considered in different versions. A forged bull made of steel without polishing 4000 rubles apiece, a forged bull made of steel with polished details 6000 rubles apiece. Forged stainless steel cow with polishing 12,000 rubles apiece. Sending across Russia by Russian post or any transport company. Delivery abroad by EMC, the cost of delivery is calculated individually.

Oleg Semenov, my family and me.
We wish you a Happy New Year 2021 and Merry Christmas.
We wish you an abundance of great inspirations and creative joy.

We present to your attention the composition "The Snow Queen. In the midst of the joyous riot of life, the Snow Queen is ready to endear you to the memories of the merry winter holidays that came to us from childhood. The composition refreshes the eye with coolness, as it uses "cold" materials - metal and stone. The structure of Damascus includes such steel grades as steel 50, U-12, spring steel, nickel. The dagger is solid-forged; the edges of the blade are welded on. The stand consists of two main parts: the ice floe and the queen's mantle, they are made of marble - koelga. The ice floe is decorated with inlays of rock crystal, quartzite and polished crystal.
Two details that adorn the entire composition are make using sophisticated jewelry technique. The crown is made of 1.2-gram gold. Necklace made of silver -3.6 grams, gold-0.15 grams and polished crystal. In general, gold of 583 standard-1.35 grams was applied in the work. Sterling Silver-4.1 grams.
The height of the composition is 257 mm. Stand - 214mm X 198mm X 121mm. The length of the dagger is 172 - mm, the blade is -77 mm.
In addition, back in 2016, I created compositions of photographs of my works of authorship on New Year's toys as an artist and visualizer of object design. I made computer graphics using the Corel DRAW program.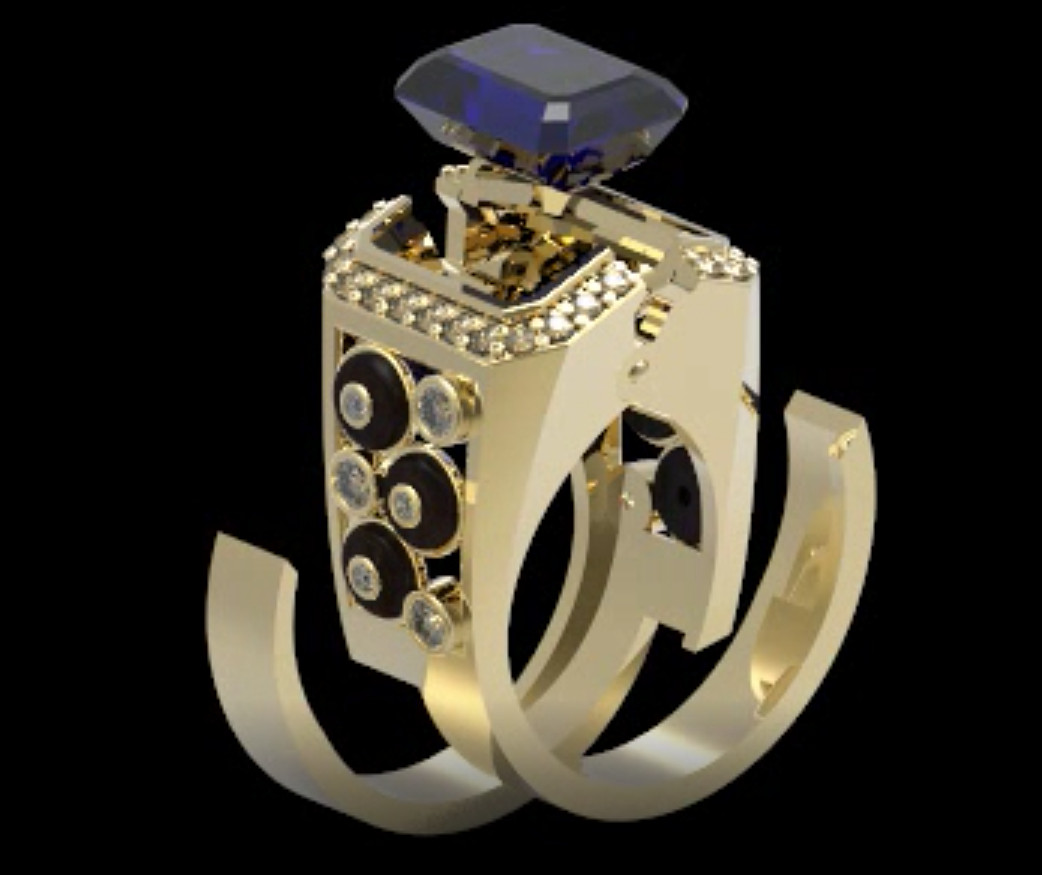 A peaceful sky overhead, comfort and joy in the house are the main meaning of life. My father, the colonel of the Ministry of Internal Affairs and my teachers, taught this to me: Leonid Agafonov, Alla Nozhkina, Alexander Krivonosov, Andrey Polezhaev, Teplova Tatyana, Melnikov Evgeny, Chernavtsev Vladimir. Now, as a jewelry teacher, I pass on these values to the younger generation of jewelers.
Everyone has difficulties in our post-Covid society. I would like to quote the lines of the poet Eduard Asadov.
Yet, and yet I will not give up.
What do you need at the beginning of any path?
With good, with good and only with good,
To go with a trusting standard to people.
Let there be mistakes, this is not easy given.
Nevertheless, how will you be unrestrainedly glad?
When this error comes in height,
The one with whom you will become a hundredfold richer.
One of the milestones in my creative biography is the jewelry transformers. I present one of them to the Assembly's Christmas Album. I also love the steampunk style, mechanisms, hinges, and statics turning into dynamics. However, most of all I love my family. Take care of those around you. Give them the best impulses of your soul.
Happy Holidays to you and your family.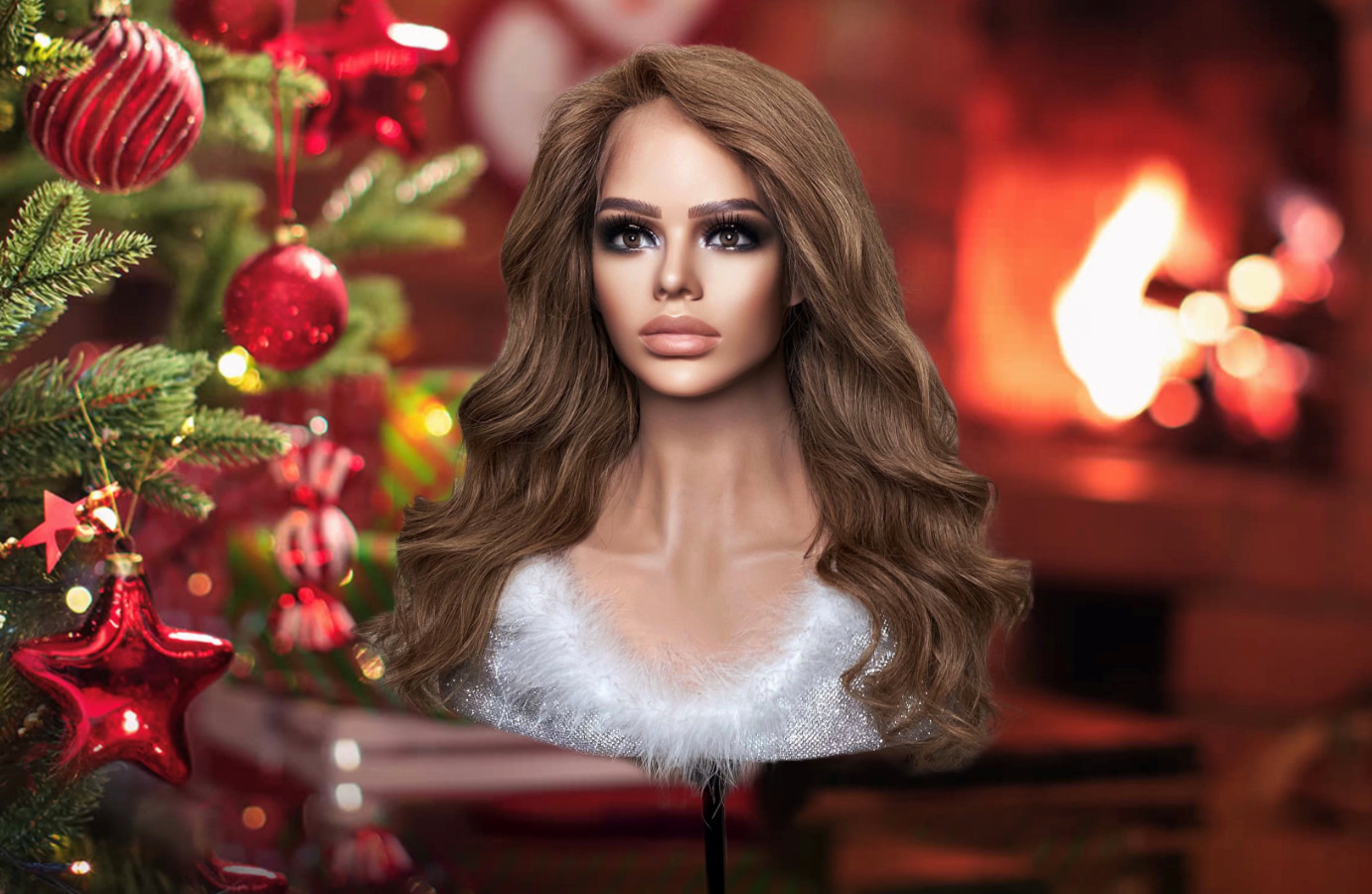 I, Elena Kulagina, wish all the masters of the Assembly a Happy New Year and Merry Christmas.

I came into the profession a little over 10 years ago. And since then, every day I am surrounded by millions of strangers' hairs. I work with various gadgets. Carda, monture, blockhead, hoop, clamps.
Postiger is a specialist who creates wigs, hairpieces, hairpieces and other hair products.
The profession was passed from hand to hand, from generation to generation. All the subtleties of the craft were comprehended in practice, through painstaking work and improving their knowledge and skills. It gives me great pleasure to feel like a creator of beauty. This is a continuous, constant creativity and I am very happy to be a "hair creator" or, as my regular customers often call me - the hair fairy.
The most difficult thing in the process of tambouring my products is to be diligent. Among my clients are not only people who wear such products for beauty and image change. There are those who have very sad stories behind them. People with alopecia in its various forms and manifestations. Not every first-class hairdresser and colorist will be able to cut and dye a product from donor hair well. This requires special knowledge, skills and creativity. Just like my fellow hairdressers and colorists, I am constantly on the lookout for new trends in haircuts and coloring. The successful manufacture of a modern hair replacement system, an overlay, a wig or any other post-production product is a painstaking, responsible and voluminous work. Certain theoretical knowledge and practical experience are essential. Also, in this matter, one cannot do without assiduity, accuracy, and, of course, fantasy.
My wishes. Be healthy and beautiful. And you also have to be attractive with a charming smile, with a beautiful hairstyle.
A lot of light, warmth and love, I wish everyone in the New Year 2021 and a Merry Christmas.
Elena Kulagina wished.
Happy New Year and Merry Christmas to all the artists of the Assembly.
I, Anastasia Strukova-Santerr, was born and raised in Moscow.

Since childhood, creativity has been the most important part of my life. Singing and music, later theater and cinema. However, that was not enough. It always seemed to me that something was missing from these four elements. After graduating from music school and Theater College, she began working in the theater. Moreover, in parallel she studied at the Linguistic University. Soon she moved to France. Here the search for the missing "fifth element" of creative life continued.
Ten years of work in the theater left a big mark on life. They inspired me to create a project for cultural exchange between Russia and France. In addition, a few years later, thanks to one of the projects, an acquaintance with the technique of drawing on water - Ebru took place. This painting on the water was magical and seemed like an exciting and extraordinary action.
Having acquired everything necessary for learning "magic", I first began to teach my son. Then she herself "drowned" in a riot of colors and many hours of meditation over the water surface, creating unusual pictures. The main feature of this technique is that paints do not sink or mix with water, but remain on its surface. Then, with a smooth, but confident movement of the master's hand, in which he holds the awl, you can turn the drops of paint into extraordinary and not repeatable drawings and patterns. A bright combination of colors, an unusual format and a desire to share something fascinating with the world, inspired me not only to write unusual paintings, but also to conduct educational master classes.
I wanted to share this with the whole world.
In parallel, she began to study with professional masters in Russia, Ukraine and Turkey.
Now I know that Ebru is the fifth missing element in my creative career. In addition, having united all areas of my creativity, I am happy to share it with the world. After all, each picture is charged with magic, and we so want to have more emotions that are positive in our life.
I wish everyone in the New Year inspired emotions and great mood.
Dmitry Samorukov, a stonecutter, my wife, cutter Natalia Samorukova and I.
We wish you a Merry Christmas and Happy New Year 2021. We wish you all prosperity, love, harmony.

I think that real creativity begins when a cold mind begins to accept hot streams emanating from a soul tired of loneliness. In addition, warmed by faith, hope and love works wonders.
I propose to look at the world around us not through the prism of an everyday race. Not as we usually do it, but through the crystal of our soul. What a variety of faces. What a palette of feelings. Moreover, at first glance it may seem that everything is fragmented, broken up into a great many parts, episodes, flashes of feelings, short glances. On top of that, it is also stretched out in time and, nevertheless, it is all one crystal. Using crystals as a material for creative realization, a cutter, by intricate interweaving of facets into separate symbols, can paint a whole picture of an event. Just as great pictures were formed from separate brush strokes of the master. This type of cut I call "Dynamic Symbolism". What is Dynamic Symbolism? I will try to explain it using the example of the Christmas stone from the Savior's Way cut collection.
The "crown" of the stone symbolizes the Highest World - Paradise. Three triangles are the Holy Trinity. The broken line is a symbol of unification. The lower part of the stone - "Pavilion" - symbolizes Our World, in which the events of the Spiritual World are reflected as in a mirror.
The nine-rayed star on the "crown" - this means that the Savior from the Spiritual World passed to the Earthly World. The nine-ray star on the "pavilion" has a double meaning:
1. The image of the star of Bethlehem, which notified people of the coming Savior in the World.
2. The symbol of the Savior himself, who shone over the world with a bright star of Love, the light from which has been illuminating the hearts of people for more than 2000 years.
The cut contains many more mysteries. They are encrypted both in the form of individual faces and in numbers. The number 40 is the angle at which the Crown triangles are turned. The Savior stayed with his disciples for forty days from the moment of his Resurrection to his Ascension into heaven. The stone "Christmas" embodies the birth of the Messiah, His transition into our world.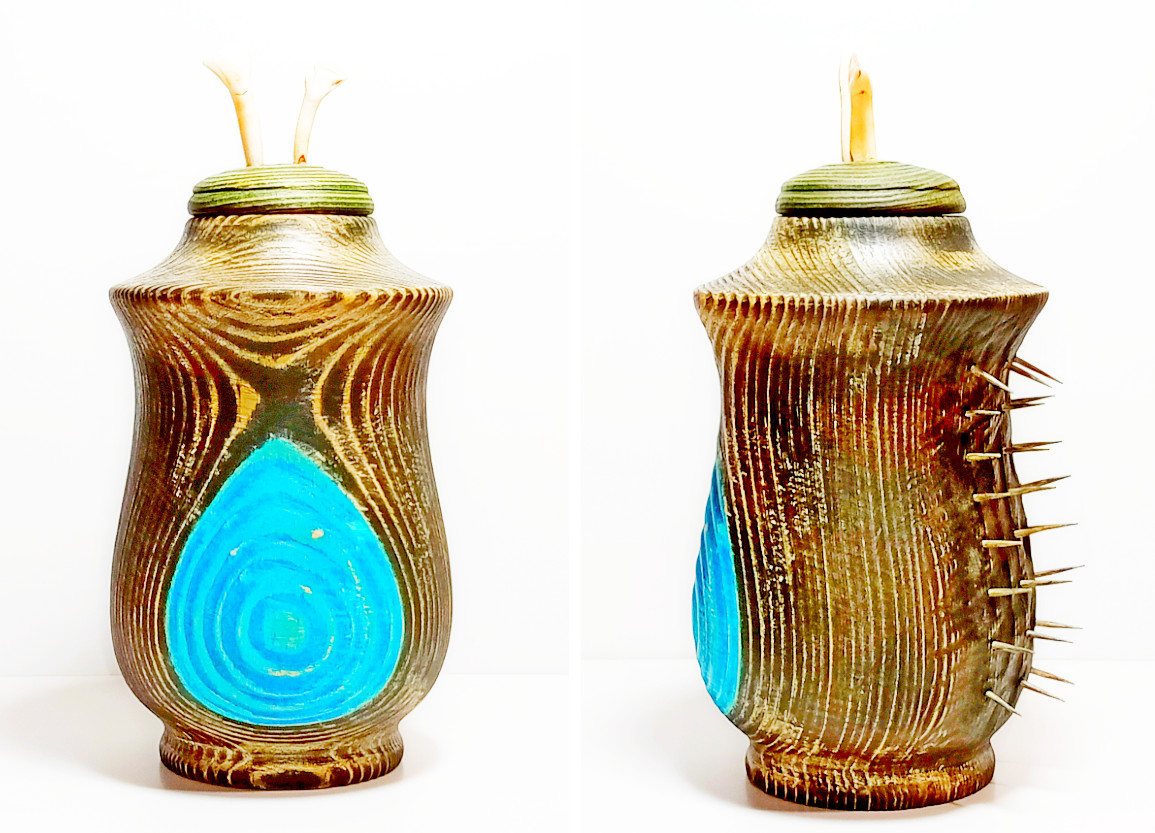 I, Otnelchenko Victor from Chelyabinsk. I am fond of pre-Christian paganism.
All artisans, artists, artisans of the Assembly Ah World
Congratulations on the winter solstice and the onset of the New Year Wheel of the Year.
I have two works made in the "Turning miniature" technique.
"Yule Log" is a thin-walled hollow form (vase). The material is Scots pine, ebony, saton, honeysuckle. Coating tinting (water-based dyes), furniture oil.
In the classic sense, a hollow shape is a minimalist rounded or oval vase. The vase has a narrow opening that looks like a wasp hive. I chose wood for its texture richness. The presence of expressive textured defects plays a key role in the creation of such objects.
Therefore, a small oak or ash log is the main ceremonial symbol of the New Chronicle holiday of the Wheel of the Year. A prototype for a festive Christmas tree in a new time. In my work, I used the image of that very long as the top of a vase, since a special place was given to the festive log in the house. The choice of the color of the vase, in my author's interpretation, is a shade of needles, a harsh, and at the same time a fabulous Scandinavian forest overgrown with thick moss.
"Trollheim's Cache". The material is Scots pine, larch, bamboo, pork teeth. Coating tinting, water-based dyes, furniture oil.
On the holiday of the winter solstice Yule, by tradition, it was customary to make wishes, writing them down on pieces of paper and putting them in a cache. Small boxes and jars were used as a cache. Any hollow vessels and containers that had to be hidden in the most secluded place in the house were also suitable for these purposes. You can find a lot of information about the Yule holiday in reference books and encyclopedias.
I, Tatiana Zryacheva.
I congratulate all the artists, artisans and craftsmen of the Assembly on the upcoming holidays. Merry Christmas and Happy New Year.
I was born and studied in the city of Pavlovo, Nizhny Novgorod region. The city of Pavlovo is located on the right bank of the Oka River and was founded in 1566. Pavlovo is also called the city of artisans. Because mainly archers and artisans settled in the City: blacksmiths, tinsmiths, coppersmiths. Their workshops later became the basis of the metalworking industry, which brought fame to the city throughout Russia. It is impossible not to fall in love with folk arts and crafts. Since childhood, I have been a very creative person.
Graduated from art school with honors. In 2007, she entered the Technical School of Folk Art Crafts of Russia with a degree in "Artist - Master". In addition, I fell infinitely in love with working with metal. I would like to share with you my creative theme "Christmas festive balls, Frosty Morning".
The magical New Years' time is coming, when both adults and children believe in miracles.
Very soon the New Year will knock on your door; it will come and make everything around magical and extraordinary.
Do not forget to make a wish to the chimes, and it will certainly come true.
congratulate all the masters of the Ah World Assembly with Merry Christmas and Happy New Year 2021.
I begin to enter the magical world of jewelry, full of surprises, discoveries and hard work. The long New Year and students' Christmas holidays are coming. I wish all my fellow students and master teachers in the New Year a good rest, a lot of light, family warmth, love, prosperity and harmony. Let all disappointments be a thing of the past. I wish you in the New Year to be free, overflowing with inspiration and desire to do miracles with your own hands. And may all conceived creative projects come true. Happy Holidays to all.