Prelude to the album "Christmas - 2021 in the works of masters and artists of the Assembly."

First part. Warm up before going out.

On the splash screen: Nativita. Bandarets Vadim. 2019 Salerno Italy. Sand. 7000Х3000Х4000 mm.

Members of the Ah Mir Assembly are masters and artists of different beliefs, nationalities, customs, habits, rituals from cities and villages throughout the Russian Federation and abroad.

At the beginning of December 2020, a heated discussion of the photo album "Christmas Album in the Works of Artists, Masters and Craftsmen of the Assembly Ah World" began in the Assembly chat. In addition, on December 3, the Assembly's chat on WhatsApp began to receive works by masters and artists of applied art of cult Christian content.

Assembly Christians reacted favorably and positively to such works of decorative and applied art. Artists and craftsmen who do not profess Christianity intelligently kept silent, and atheists and pagans amicably reminded that the Ah World Assembly is a community of creative like-minded masters of decorative and applied arts, and not a historical and ethno-philosophical circle for the study of religions and faiths.

In private online correspondence, chats and conversations, the members of the Assembly shared their memories of Christmas Eve, the meal and the first star, which began with "soothing kutia". Many of the Assembly members, especially in the villages, go to carol. Some reenactors even dress up and stage a play in huts, chambers, and even on a blizzard street, "the mummers with Tsar Herod follow the bright star and come to the nursery where the baby Christ lies." Girls of the Assembly on Christmas or New Year's Eve are fortune telling by candlelight. Masters with gray beards, but still vigorous in spirit, drink a glass and christen "Christ was born", to which they are answered "Glorify him." The masters and craftswomen of the Assembly, who are over sixty years old, remember the bright winter holiday of St. Nicholas. It was from this day that the winter holidays began, children, teenagers, girls, betrothed began to give gifts from "winter St. Nicholas" through Christmastide to the Epiphany holiday at the end of January.

From such peaceful holiday conversations, masters and artists suddenly turned to the topic of making their own art objects, which resulted in a stormy and emotional discussion of the difference between manual and computer creativity, where visualization, computer design seemed to some to be a step into the future, while others seemed unacceptable in the art world. Some artists consider the computer a "pest" of the individual author's handwriting, others, on the contrary, that with the help of a computer the inner potential of the master potential is revealed, and his technological production possibilities become limitless. Moreover, here, in the Assembly Chat, a heated discussion began.

New Year's composition. Visualization. Anastasia Strukova-Sunterr. France.

Nikolay: Community The Assembly is actually a secular community of artisans. In addition, we do not congratulate the Assembly on religious and political holidays in the chat. For this, there will be a "ban" and a warning. We have in the Assembly: pagans, Christians, laity, Muslims, Buddhists, professing Zoroastrianism, esotericism and conspiracy theories. The Assembly is a community of like-minded people, artisans, and artists, artisans with different beliefs, races, and nationalities.

Natalya: About the screensaver. I meant that I am often asked for permission to put visualization and computer graphics on my phone as wallpaper. Moreover, I allow them to do this, not the splash (logo) of the group.
Nikolay: It is very good if someone for implementation can hypothetically take your work in metal, stone, wood, ceramics, and paper. This kind of creativity like computer-aided design and visualization of object design is very good for a career. However, your project is very specific, Church Slavonic. In addition, the task of the Christmas album is to create a holiday mood, bright emotions of the New Year, without delving into the canons. We do not have a church circle for the study of icon painting. We give holiday emotions to people through applied arts. Create this Christmas holiday with your computer design. Natasha, what you showed is not suitable for an album. Write in a personal. There is no New Year's holiday in your work.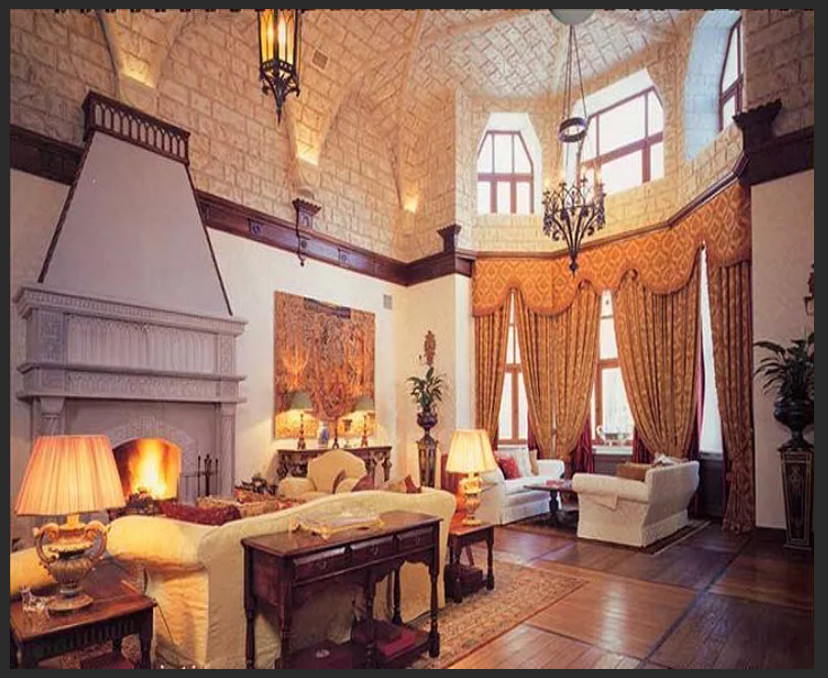 Nikolay Matvienko. 2008 year. Fireplace "Gothic Christmas in Moscow".

Natalya: So New Year or Christmas is the theme of the album. I am confused. For me, these are very different holidays and, of course, Christmas is only a religious holiday and no other. Therefore, I misunderstood the terms. There is no work for the New Year, since I do almost nothing for this holiday. In addition, I wanted to ask about computer design. How to deal with computer illustrations and logos? I often have to invent and create works in vector graphics that exist and live only in a computer, but because of this they do not cease to be artistic or do they cease?

Nikolay: You are warned, you are clogging up the general chat, where 180 people do not want to read your personal arguments and messages to someone who is not clear. Whom are you talking to? There are personal phones for this.

Katerina. Nikolay, what kind of computer graphics? She has nothing to do with creativity at all. Only the original, we work with pens for weeks, or even months.

Anna. Computer graphics, like any other graphics, require skills, possession of a tool (computer) and labor.
Katerina. A computer is not a tool.
Vladimir. So say those who have not been able to master it.
Anna. Vladimir, I completely agree.
Vladimir. It is sometimes much more difficult to come up with than to implement and manufacture. It is just as difficult to depict, design what is invented. Sometimes it is easier to do than to think of. Therefore, the computer is a tool.

Katerina. I have mastered something and can work in any editor. Nevertheless, no computer graphics will ever replace an identical natural material, a product in a single copy. I can, as you say, multiply these products into a billion copies. In addition, my work is authentic, it is impossible to repeat it.
Vladimir. I disagree. The concept is much more important, the production is secondary. Moreover, one copy is rather a disadvantage.
Katerina. Ha-ha. One copy is a flaw, made me laugh.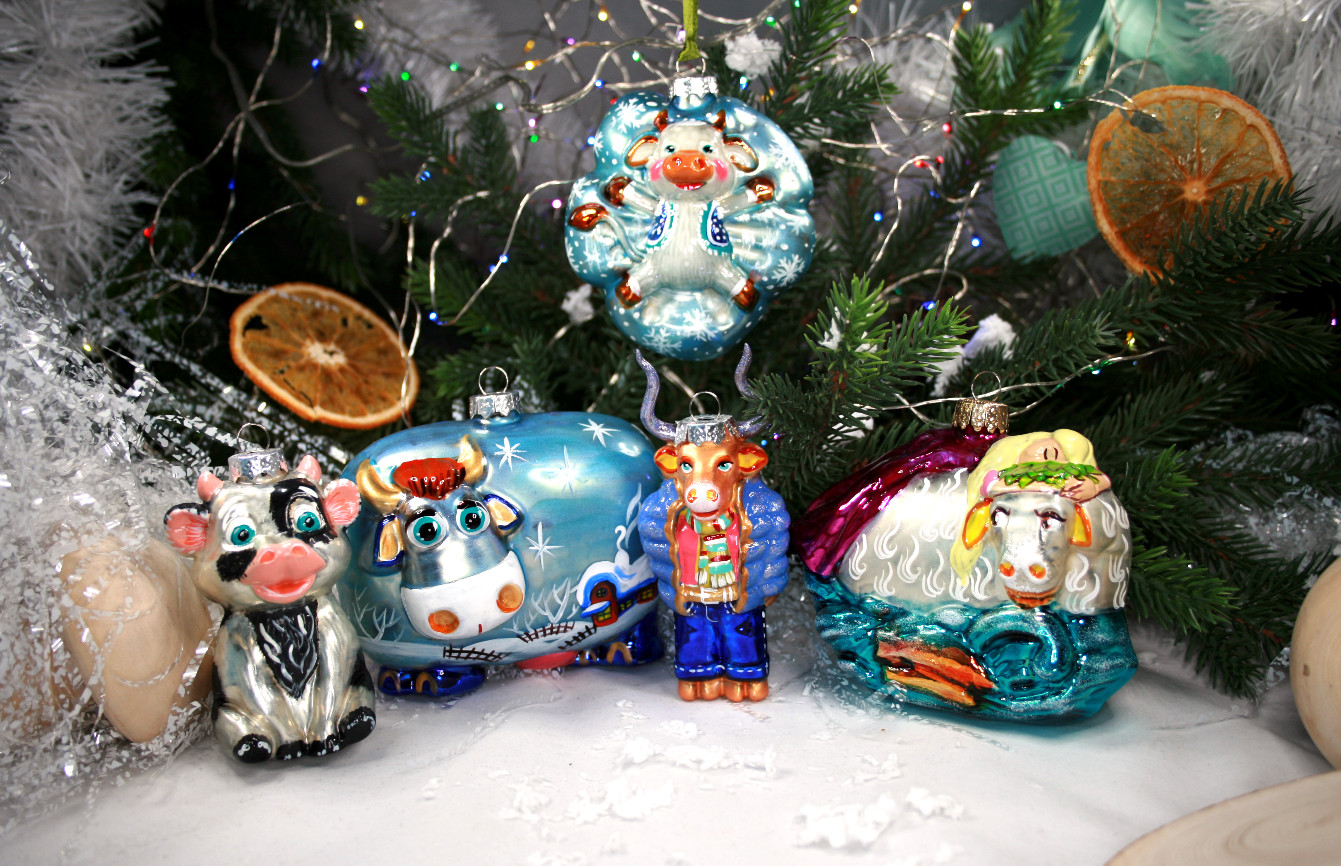 Authors of the collection: Alexander Dvortsevoy and Aurora
Title: "Meet 2021 - Year of the Ox"
Date of creation: 2020
Material: Glass.
Technique: Blowing glass into a mold.
Height of toys: 80 mm.
The name of the toys in the collection: Baby goby, Pillow cow, Bull with a bouquet of flowers, A goby on a cloud playing an angel, Abduction of Europe.

Vladimir. Moreover, people who work on a computer never call programs editors.

Katerina. They are called graphic editors. Works created with living materials are appreciated for their uniqueness, and works created in CG for ease of replication and convenience in networks. Maybe you should not mix different categories into one heap.

Anna. I have not written anything about graphic editors.
Katerina. In addition, these are programs.

Anna. I do not understand you well. The master is the fusion of the artist and the artisan. Come up with and implement. What does the computer have to do with it? It can be realized by means of computer graphics.


Andrew. I agree with Anna.
Vladimir. Also, agree with Anna. What do you think about 3Ds max and visualizers?
Sergei. I like those who say that this is not a tool. You first master it, do it, and then speak out about what kind of instrument it is. I apologize. I read it, and it pissed me off. Working in some 3D, AutoCAD and CorelDraw programs is more difficult than doing it by hand. Honestly, I worked as a semiautomatic welder. Moreover, what I am talking about, I have an idea.
Andrew. Let us not confuse technique with hands.
Vladimir. We are not confused. We believe that computer artists also have a right to exist. After all, there will be no turners without a machine.
Katerina. Moreover, you try to sell computer graphics at an auction, for example, in America. We will talk later. Whom should I send my gallery to?
Vladimir. I only sell 3D models in America. In addition, every day.

Katerina. God grant that it is always like this.
(Translated from English. "God forbid that it always be so").
Nikolay. Katya, God grant that it is always like this. It will not always be that way. Everything changes. We are changing.
Sergei. Time passes, technologies do not stand still. I can draw a model, print it, and give it to a caster. Nevertheless, I will not get the pleasure from this that I get when working as graders. On the other hand, by soldering a foxtail. Alternatively, coming up with a design and cutting it out of a hand-rolled plate. Therefore, I am in the Assembly Ah world, and I am interested. Naturally, I do the flaring work on the shafts with my hands.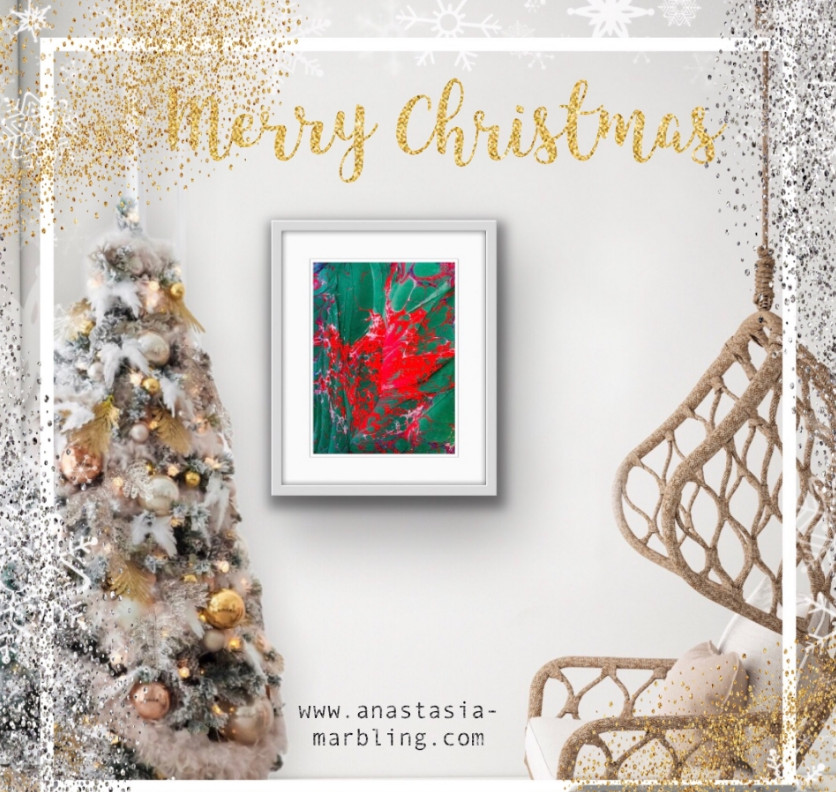 Anastasia Strukova-Sunterr. Visualization. New Year's composition.

Katerina. Nikolay, I expressed my opinion. I believe that the work is then unique when the hands of a master do it. When every particle of a product has its soul. In addition, he gives this part to the world in its physical manifestation. I believe that no computer history can replace this. Except, of course, movies and cartoons, when initially the tasks are different. I am talking exclusively about works of art. About those things that we, with our own hands, transfer to someone in our product, unique, real. Material culture.
Vladimir. How do I do it on the computer? These belittles of computer specialists are not permissible in internet chat.
Katerina. You are doing with the program. You do not prick, cut, lay, saw, or glue. You use only your skills in using this or that program.
Sergei. Okay, but can you work with layers? Now learn, and tell me how easy it is. I understand that sawing and cutting is good, but do not be confused. Both are creative work. She is difficult and responsible. Moreover, any graphics, even a simple photo in Photoshop, is creativity and art. Therefore, personally, I believe that 3D graphics are fully quoted in any creative competition. I have the right to express my own opinion.
Katerina. I can work with layers. In addition, the picture is obtained within a day, and the one that I want. Moreover, in order for me to do it with my hands physically, from glass or marble, I need at least a month.

Vladimir. I do not deny that you have creativity. Why do you treat others like that? Computer creativity is also creativity. Moreover, calm down in the end. We do not claim your merits.
Sergei. We live in the 21st century. Let us live in modern realities, and not obsolete and covered with age-old dust. I am talking about layers in graphic editors. In addition, you are honored and praised that you work with your hands. Moreover, you get what you want. Nevertheless, not respecting and making fun of someone else's work is unacceptable.
Katerina. I am talking about facts.
Sergei. Nobody insults you. I hope I am not in any way underestimating the importance of manual labor.
Sergei. Well no. You just do not respect the work of people who work with other equally complex tools. In addition, you think that you are undoubtedly right, that already, as a person and a specialist leaves a negative opinion about you.
Katya. The computer does not bother me, it only helps. I make all my layouts on a computer.

Sergei. Then I do not understand at all. By your own logic, you need to take everything out of your head at once without any layouts.
Vladimir. Why can't people present their models to the Assembly? Alternatively, projects? Made on a computer.
Nikolay. We have a rule in the Ah World Assembly. Whoever initiates the project implements it. So, Vladimir, Katerina, Sergey are holding a competition called "the best project in IT programs".
Oleg. Friends, I can say one thing. It is difficult to do work with your hands and to do creative work on a computer. The fusion of the first and second is a complete complement to the two creative platforms. There is no need to argue here. The one who is closer to any of the options, he goes that creative way.
Nikolay. Naturally, the online competition "The best project for visualization of object design and habitat." The initiator of the online competition is Vladimir. Katerina and Sergey will be his assistants.
Katya. Yeah, here is another. My time is priceless. I do not sell my layouts. I sell only works on these layouts.
Tatyana. Good evening friends. The dispute is useful, because the question is urgent. It is interesting to read your opinions. Please do not get personal, otherwise the dispute, in which the truth is born, turns into something else.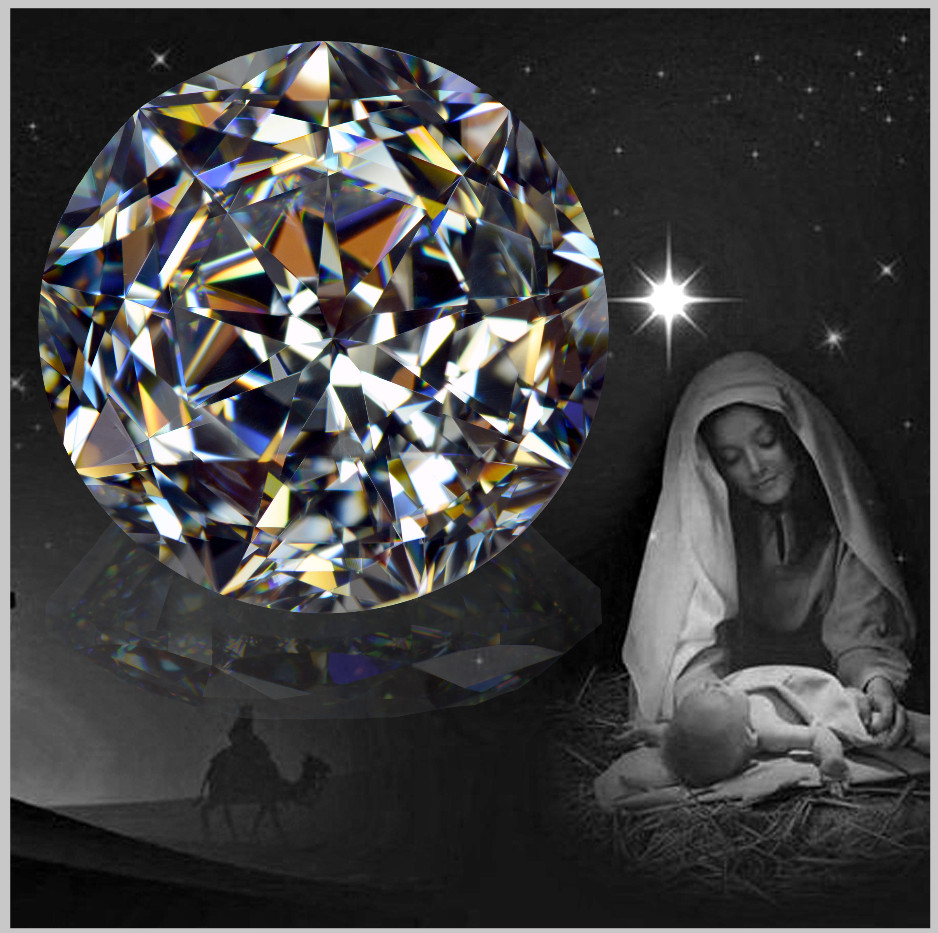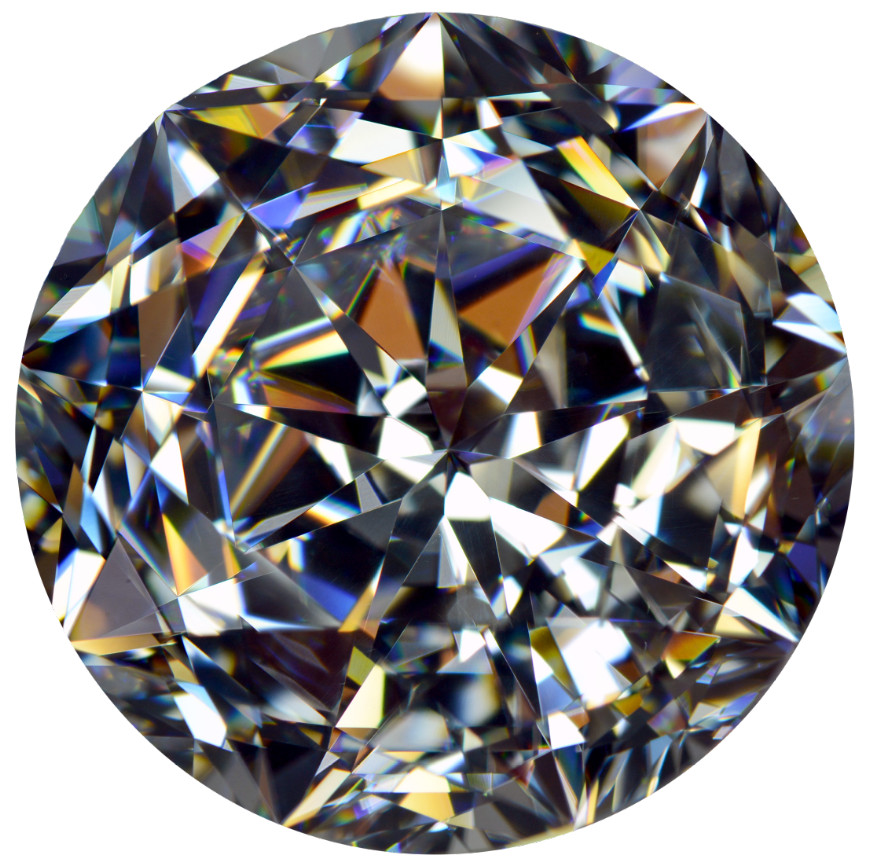 Dmitry Samorukov. Artist cutter of stones. From the series "The Savior's Way". Christmas.


Nikolay. Katerina. You will only accept applications from participants in the competition and monitor the correctness of filling out the form. You do not need to submit your work to the visualization competition.
Vladimir. Tomorrow I will make a form for submitting works to the competition of computer works. These can be sketches, drawings, layouts, visualizations, designs, and the like. Let's see what interesting ideas are implemented with the help of a computer.
Nikolay. Only in the narrow specialization of the online visualization competition. This is a product design. Without interior, architecture and landscape.
Katya. The best candidate is Vladimir.
Vladimir. For Assembly participants, the form is filled in automatically. You just need to add a description and attach the work.
Nikolay. He cannot do it alone. He needs helpers.
Vladimir. I will post the link here tomorrow.
Vitaly. Stop the dispute. With all due respect, with modern technology you can repeat everything and everyone.

Katya. Trust me. You will never repeat.
Vitaly. You have started this pointless dispute about hand and machine again. If you give up on labor optimization, why do you need machines? Then travel and ride a carriage. Why a phone? Recover the pigeon mail.
Vitaly. I do not even want to try; I just know that I will repeat it.

Katya. Repeat.
Vitaly. Easy by scanner.
Katya. Repeat from glass.
https://ahmir.ru/news/48-magiya-mozaiki-na-sushchevke-v-moskve
Vitaly. I am delighted; take off my hat, your style is unique.
Oleg. Wonderful job. Bravo.
Vladimir. Take it easy. Nobody is going to repeat after you and belittle the dignity of your work. It's just that everyone except you believes that computer art has a right to life.
Vitaly. I assure you that if you do not pour in metal, you are also an artist.

Vitaly. Today the world is different. Technologies are different. The world will not give us a new Faberge, and a new Rene Lalique. It is impossible. The masters of the past were unique in that the level of their professional skills was unmatched at that time. Today, with the help of CNC and perseverance, anyone can do it. If he will own CNC and modeling programs at the professional level. This means that there is no uniqueness as such. It is simply not relevant in the approach to this issue. Two things give the exclusivity of the work: the quality of the work done and the uniqueness of the material. As an example, a rare and expensive investment stone. All conversations about the artistic component, aesthetics, and authenticity are sophistry for the client.
Katya. Volodya, I will repeat myself. I said my opinion. I believe that art is only that which can materially express an artist and a master in his product. Because I think. Only what is done by hand brings the energy of the master to the product created by him. Therefore, let us end our discussion with this. It does not make sense.
Vladimir. You will also hear the opinions of others. This is not true. In addition, we will finish everything with our own opinions.
Lena. Talent is something that is given to us from above. The main thing is to keep others warm. Therefore, the word can become a work of art.
Michael. I have a designer who works on a computer. There are people, jewelers, working on 3D machines. There are those who work in stone, and we are all in one team.
Sergei. However, there were also unique masters like Paganini, Leonardo, Faberge and others. So now they are born. Nevertheless, their natural talents, inquisitiveness and intelligence are directed in a different direction.
Vitaly. Talent is not a sign of skill. Mastery is the body of knowledge of a subject and its practical application. All statements like "I'm an artist, I see it this way" are just simple sophistry for the end consumer. Beautiful wrapper, nothing more. Artisanship is the stuff. The method is secondary, the result is primary. It is achievable only by means of knowledge, the ability to apply them in practice. When you stop selling your work and donate it to the world without benefit for you. This will emphasize your spirituality, morality, and history will already appear behind your work. Moreover, this story will make your work truly meaningful. In the meantime, you are selling your creativity, you are just making money. What distinguishes you as an artist, a specialist from an ordinary, mediocre specialist, is that you are doing this for centuries, for posterity.


Rybakov Vitaly. Jeweler artist.
White gold ring with natural tourmalines of different colors, a bright bouquet for your beloved wife on Christmas night.

Vitaly. Therefore, all conversations on the topic of which is better, manual labor or optimized digital is meaningless. The final path is the sale of a product, product, and labor. God created people, and Colt made them equal. The same is in our case. There were creators who could not be replicated due to time and technology. They have become landmarks, names in history precisely because of their skill. Then a computer with 3D modeling appeared and leveled everyone. If there are printers that can grow blanks from gold at once. Then I think that in two years the printer will be able to print glass with micron precision. In addition, the computer will be able to scan manual work. Which they do with their hands for a long time, painstakingly and with "soul". Moreover, the computer will grow it with an accuracy of a fraction of a millimeter with all the irregularities and roughness. The question will remain rhetorical, why pay more when the computer makes a clone in a day and cheaper.
Peter. To repeat, yes, as long as you like. Create from scratch, from a vacuum, no. Neither now, nor in the near future, will the machine not replace a person in the most important thing. In the ability to create something new that did not exist before. For a machine, what is not included in its data bank simply does not exist. There is no such limitation for a person. A machine can significantly facilitate the artist's work, but not always and not everywhere. Since very often, the artist uses the most incredible techniques and techniques to convey the image. In addition, these skills of the soul have nothing to do with logic, which is the basis of the machine.
I am not just saying that. I have my first education in robotics. Moreover, this does not prevent me from applying Bronze Age technologies in my work. Which no CNC machine of a cost of several million is able to recreate completely.

Kristina. I think this is how to compare warm with soft. Different goals, different approaches, different incarnations, different people. Nobody canceled personal preferences. The only question is to respect someone else's work and not consider your own work "better" than someone else's work.
Vitaly. Absolutely agree. The machine cannot create. However, my passage is about something else. It is true that without a human being today, CNC means nothing. Nevertheless, the importance of CNC in human life today is enormous. Because the machine optimizes labor, making the final product available to the public. If we created a conditional unit, work for a private order and spent labor and our most precious time on it. Then they sold this work for money. The work was rated so highly that there was a queue for you. Optimized labor makes it possible to donate (sell) your creativity (product) to a wide audience in a short period. Is not that wonderful.
Vitaly. You realize your creativity, receiving material benefits for it. Which not only makes it possible to live, but to create further and more.
Vitaly. Therefore, Christina is right. If the goal is earning, optimization is the best option. If you are not constrained by finances, you create, you create. Moreover, the price of creativity is not essential.
Peter. A bit wrong. There are many situations where CNC is simply unprofitable. For example. My task now is to make a copy of the cooper's bucket from the Trossingen burial ground. This is the fourth century, Germany. There, all the rivets in the bucket are of different widths. In addition, you only need one bucket. If I sit down to draw a model of each rivet and then translate it into code for the machine. Then it will take me four times more time than I would spend working with an ax and a scraper. What is more profitable in this case? In addition, why are wine barrels made by hand at the same Massandra winery? By personally selecting each oak in the mountains for the riveting of barrels. Why they are not made on a four-coordinate machine? Because it is not profitable.

Vitaly. The ability to go beyond the accepted norms, rules and technologies is not condemned by me. Even welcome. However, when we go beyond the norms, we use basic knowledge as an integral part of the production cycle. A striking example is ligature for metals in jewelry. There were Soviet guests who were brought out by experience. They are excellent in their properties. Nevertheless, the world has moved on. People began to try other ligature compositions and invent new gold colors. Leaving the percentage of metals as the basis, the actual sample.
Vitaly. It is the same if we were talking about building a Ferrari. Single copies of manual assembly, in fact, in the end increases the cost of work. In addition, the final product is available to units, not to the mass consumer. Hence the question, art for everyone, or for the elite? Somewhere in some profiles of creativity, the manufacturing process is not yet optimized. Technologies may not exist, or they are not powerful enough to reduce the cost and optimize the process. However, this in no way means that manual labor is higher than optimized labor. It is just that while it is available to conventional units, due to the possibility of actual unit production and the economic component. Therefore, it is better to unconditionally admire each other's work and discuss exactly the manufacturing technology without hanging labels. As I understand dear Nikolai, the purpose of the Assembly is to help each other with advice and deed.
Vitaly. As elsewhere, technology will not replace humans anytime soon. However, they are very much needed to simplify work. The jeweler assembles any 3D model into a finished product. This is unchanged, and this is the trend of the next five years.
Sergei. I just realized that the Assembly logo is the sacred Yggdrasil.

Vitaly. As elsewhere, technology will not replace humans anytime soon. Nevertheless, they are just needed to simplify work. The jeweler assembles any 3 D model into a finished product, this is invariable.
Vitaly. In general, I am glad that you invited me to your place. I express my gratitude once again. With my Marxist approach to materialism, I am ossified. In addition, for a long time I have not looked at various types of applied art. I am very interested. Moreover, so that Ekaterina does not think badly of me, your work with glass is wonderful, I sincerely admire...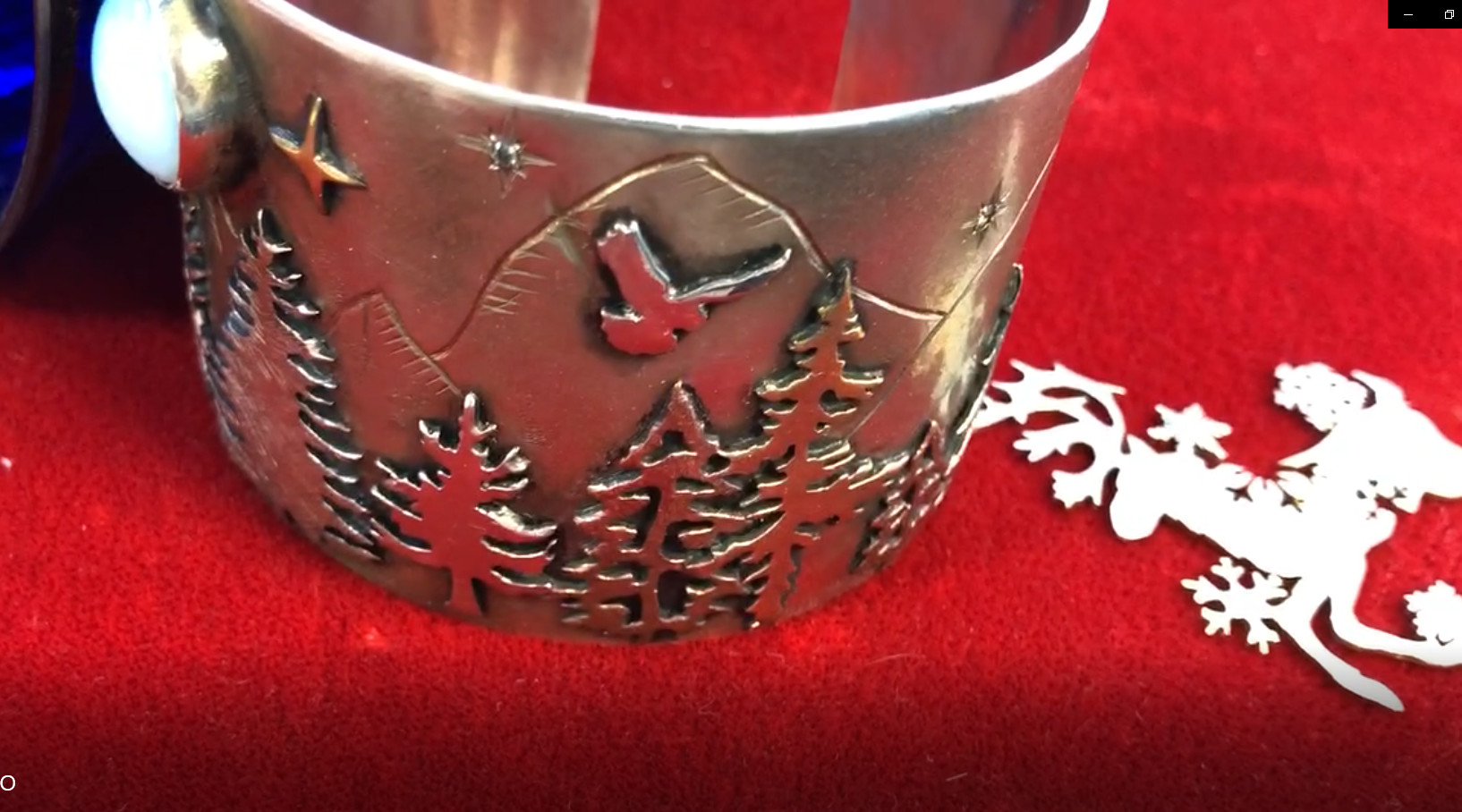 Christmas composition of students of applied arts of the Russian Academy of Crafts.
... Further in the chat went to discussions of the creativity of new members of the chat of artists, artisans and craftsmen: Lyudmila - national Russian costume. Alexandra - epoxy jewelry, and other artisans...
"It won't always be that way. Everything changes. We are changing. «It was rightly noticed by one of the participants in the conversation during their heated discussion. This quote means that the art world does not stand still, it develops, acquires new forms of expression. Applied art using CNC and computer programs is becoming even more interesting and multifaceted art. Technological innovations for one master is an opportunity to express himself, acquire his own unique style, a personal path in his work, for another - on the contrary, technologies can destroy the uniqueness and originality of his works, turning them into stamping.

The perfection of machine lines can never be compared with hand painting, in which the master puts his soul into it. However, for another master, the purity of machine execution will allow him to achieve a completely new level of performance of his work, which cannot be done by hand.

This proves once again that in the 21st century, any kind of art has the right to life; separately they will exist and develop. In addition, different types of art can be combined, complementing each other, which makes creativity unique.

Welcome to the Assembly of Artists, artisans and Craftsmen. Assembly Ah World.

Artists and artisans.

Assembly Ah World awaits your works with New Year and Christmas mood, filled with light, warmth and masterpiece implementation in metal, ceramics, glass, wood, leather, and paper, made on a computer and by hand.

The last day for accepting works is December 19, 2020. Album layout has been in progress since December 20. On December 22, publication on all Internet resources and replication of the album begins.

Send your work to the mail - artassembly dog mail ru. This is protection against bots. Or call the moderator +7 926 682 24 twenty one. Nikolay Matvienko.
Recorded by Maria Zharkova. 08 December 2020